Welcome to Kengan Ashurapedia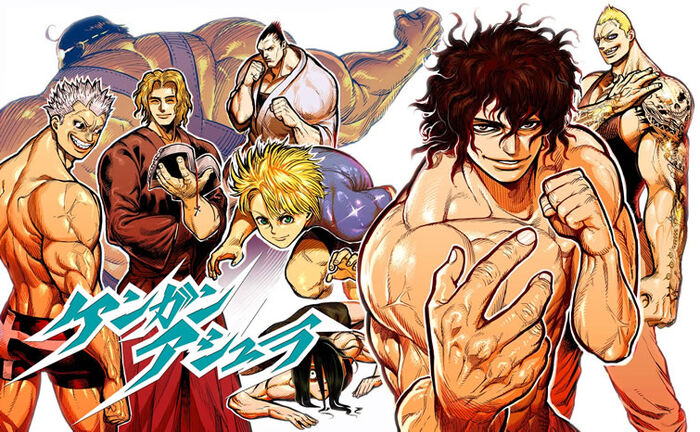 Manga Guide • Characters • Administrators • Recent Changes • New Photos • New Pages • Help Wiki
Welcome to the Kengan Ashurapedia, a wiki dedicated to everything about the manga Kengan Ashura that anyone can edit. Please help us by creating or editing any of our articles!
We currently have 7,493 edits to 345 articles and 1,617 images on this wiki.
Beware! The Kengan Ashurapedia contains
HEAVY SPOILERS
! Read at your own caution!
Introduction
Since the Edo periods of Japan, gladiator arenas exist in certain areas. In these arenas, wealthy business owners and merchants hire gladiators to fight in unarmed combat where winner takes all. Tokita Ohma, nicknamed "Ashura", joins these arenas and devastates his opponents. His spectacular ability to crush his enemies catches the attention of the big business owners, including the Nogi Group chairman, Nogi Hideki.
Affiliates
If you would like to become an affiliate of Kengan Ashura Wiki, contact us.